It's an exciting thing as a homeowner to begin landscaping your backyard. Landscaping is like a blank canvas - the possibilities are endless. You can cultivate a massive vegetable garden with twenty different species of tomato; or you can pave over the whole area and build a basketball court. But one thing is certain: water features always add to the landscape of a home.
Whether you decide to add a fountain or build a koi pond, water is always a crowd-pleaser. Even your hypothetical basketball court would benefit from the addition of a fountain, just think of how much easier it will be to fill up your water bottle after a particularly tough game! But how do you begin choosing the best water feature for your backyard?
Here are a few ideas for you to consider when picking a water feature for your landscaping.
1. Tiered Fountains
As we've already mentioned, it's pretty difficult to go wrong with a fountain. There are dozens of different styles and sizes you can choose if one particular variety doesn't work for you. In choosing a fountain, it's important to first decide what kind of style you are creating with your entire backyard landscaping. A neatly manicured yard wants for an equally neat and tidy fountain. Consider a three-tiered fountain to draw the eye as a focal point. It's a graceful and stately construction without being gaudy. It's up to you - but again, the possibilities are endless!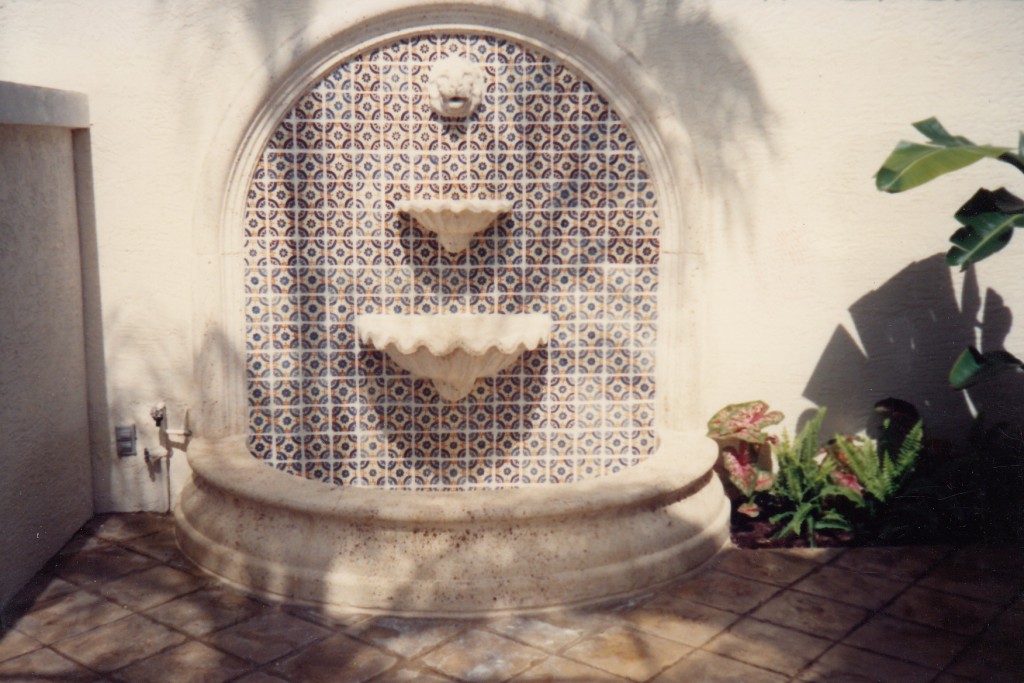 2. Japanese Fountains
The Japanese are famous for their fountains and the gardens that house them. Japanese fountains are typically designed with a very simple and sleek style. They are usually built of wood, natural stone, and/or bamboo. Much smaller than a classic three-tiered fountain, a Japanese fountain is compact enough to occupy a corner of your yard.
The purpose of a Japanese fountain is to suffuse the space with the tranquil sound of running water, but not to distract from the natural beauty of the landscaping. Therefore, if you're going for a "zen" vibe to your backyard haven, consider installing a little Japanese fountain. You can enjoy the pleasure of unwinding in your yard at the end of the day, with the musical sound of burbling water soothing your nerves.
3. Waterfall Ponds
Ponds add a natural beauty to any yard; and, in the same way that there are so many ways to design a fountain, there are dozens of different designs available to you in building your pond. It's a simple task for a landscape designer to build a custom pond; but it's also possible to buy a kit from any big box store for an inexpensive option.
One common variety is a waterfall pond. This is basically a more natural-seeming way to add a fountain to your backyard landscaping. A waterfall pond will certainly draw the eye and the admiration of any visitors you might have, so be sure when you're building it that you want this pond to be the center of attention in your yard.
4. Natural Ponds or Streams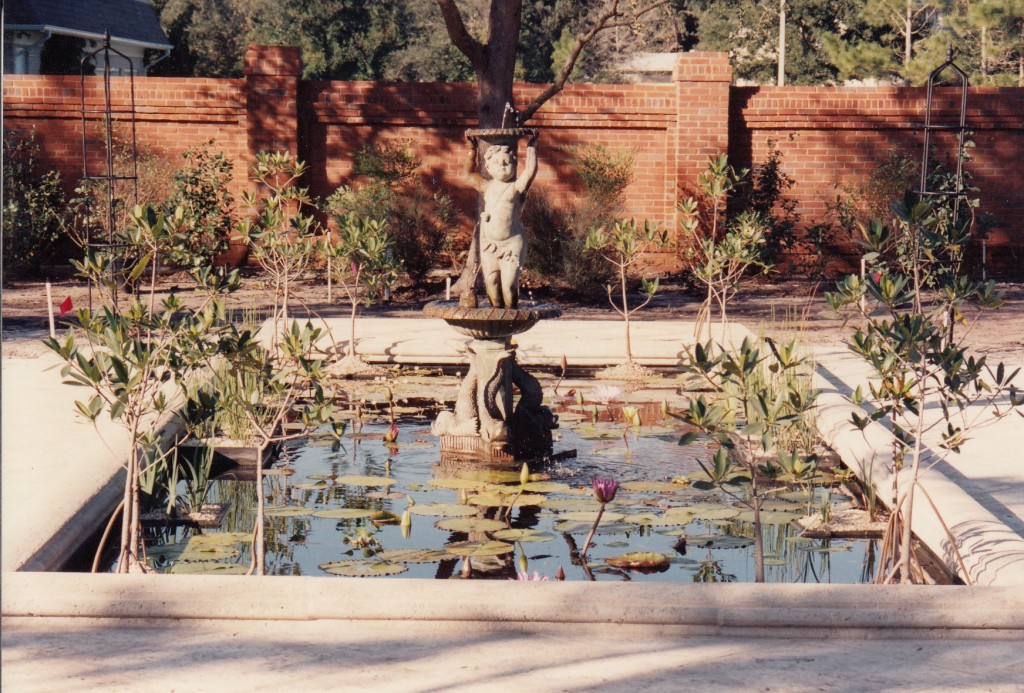 If you have one of those aforementioned Tropical yards, you may very well opt for the natural look with your pond. Although it's manmade, this style of pond looks like the sort of little pond you'd stumble across in a forest or a meadow. If you're feeling very ambitious, you can also invest in some native water plants and some fish to add color and character to your pond.

5. Spa
This is probably the most popular water feature you can possibly utilize in your backyard; Relax after a long day or with friends on the weekend. A spa can become a true sanctuary.

These are only a few ideas for backyard water features; a cursory look at any garden supply shop or consultation with a landscape architect will reveal dozens of fantastic ideas for your home. Take a look around to find the fountain, pond or spa that is best for your yard!
Sign up to get unlimited and immediate technical documents, requests for quotes, and helpful support from our experienced team.
Sign up