There is nothing more eye-catching and elegant than a cast stone balustrade for upscale commercial and residential properties. A cast stone balustrade system for indoor and outdoor projects can add a decorative style that transforms an ordinary structure into a luxury project with eye-catching appeal. Ideal for restoration projects for patios, walkways, landscapes and single or multistory buildings, there is nothing more dramatic or elegant than a classic cast stone balustrade.
Most high-end architects, general contractors, pool companies, hardscape and landscape designers know the value of cast stone building materials for durability, cost, and maintenance. When it comes to design, a cast stone balustrade system provides a stunning design that can coordinate with and complement cast stone columns, column caps and base, pavers, entry signs, wall veneer, and other building structures.
This post will help you to explore your options when choosing a cast stone balustrade system. You will discover how to get the best value for cost, durability, maintenance, and design. You will learn how to choose an exceptional cast stone manufacturer who is an industry leader for producing cast stone products including a cast stone balustrade system that is both beautiful and virtually maintenance free.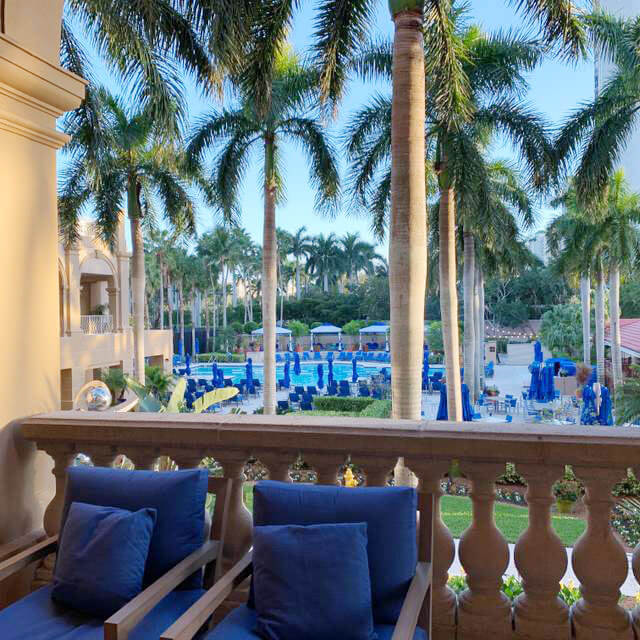 The Cast Stone Balustrade Manufacturing Process
When it comes to the manufacture of cast stone products, the quality, durability, strength, and cost effectiveness will vary from one manufacturer to another. If you've come across older buildings with a cast stone balustrade system that is dilapidated in a state of extreme disrepair, it is likely because of an improper manufacturing process.
What some architects and general contractors using cast stone in their projects may not know, is that not all cast stone products meet standards set by the ASTM (American Society for Testing of Materials) C1364. This minimum standard assures strength, durability, and the low absorption of water in the manufacturing process. Using a precast manufacturer that exceeds this standard, is very beneficial to your project. Working with a precast Manufacturer that has an APA Certified Plant assures these standards are met. It is your assurance that the cast stone products including the balustrade will maintain their stunning appearance along with preserving its tremendous load-bearing capacity as a safety railing and ability to survive hurricane force winds without deterioration.
With some minimal maintenance, the balustrade and other cast stone offer a cost-effective solution. The simplified and more rapid construction time of this resilient building material means increased productivity from a reduction in manufacturing and delivery time to the job site. Of course, durability means a long-lasting spectacular product that will reduce the need for expensive renovations.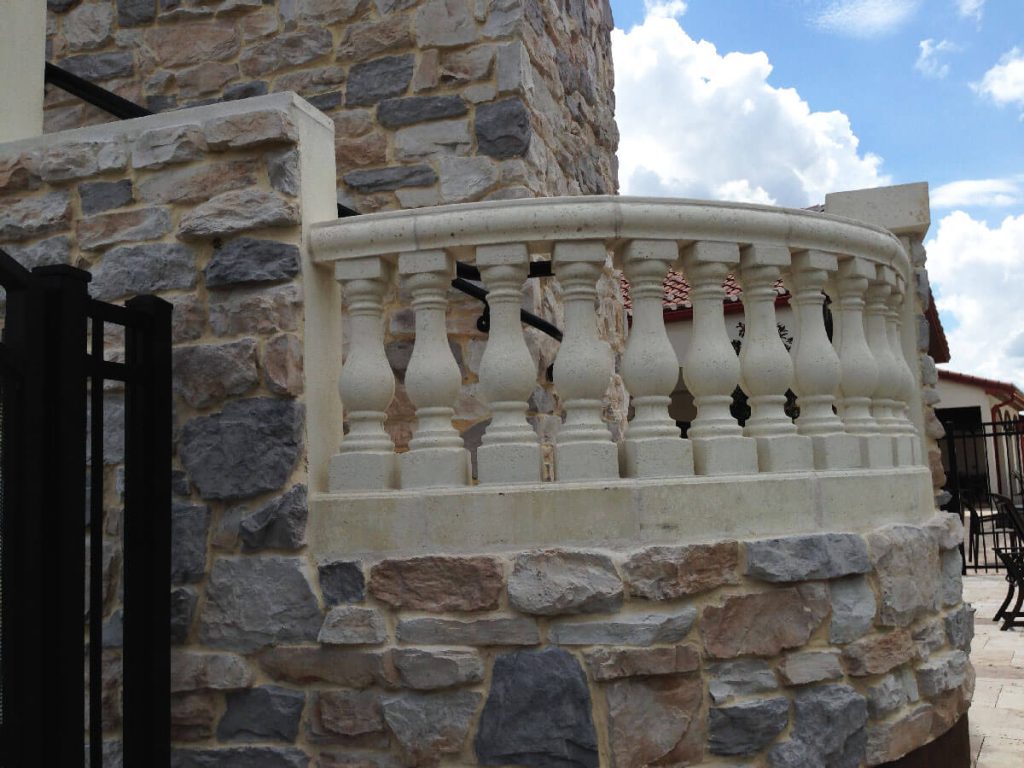 Cost-Effective Cast Stone Balustrade Prices Without Compromising Design
When it comes to a cast stone balustrade to accentuate a luxury hardscape, patio, pool area, or building constructed with architectural precast concrete panels, colors, textures, and style should complement and enhance your upscale project. Cost-effective cast stone balustrade prices can be achieved with standard readymade systems that provide popular styles and can be installed in minutes. Although there is less flexibility for choosing textures, shapes, and design, the cost savings can be substantial. Choosing standard coordinated pavers, hardscape, columns, and other cast stone matched to the standard balustrade selection maximizes the cost savings for the project.
If lower cost standard balustrade does not meet the project's requirements, custom solutions provide many choices for color, texture, size, shape, and style customization. Whether for a resort, hotel, or luxury residential property, an industry leader in the manufacture of cast stone, will assist you with design ideas to assure colors, textures, and styles to complement and enhance your upscale project.
Why Choose D.C. Kerckhoff for your Cast Stone Balustrade Project
Precast products manufactured by D.C. Kerckhoff offer the best choice for cast stone balustrade systems. All cast stone elements manufactured are designed by a team of artisans who are highly skilled craftsmen and experienced in producing the highest quality precast products. All manufactured products exceed the ASTM standard for strength, durability, and the low absorption of water in the construction process and are virtually maintenance-free.
When it comes to the standard balustrade, D.C. Kerckhoff offers a patented unitized cast stone Balustrade System that is cast up to 12 feet long and installs in minutes. With a variety of standard balustrade designs from which to choose, this system provides a lower-cost alternative with straight or radial balustrade element styles. Balustrades can be delivered with separate pieces or cast and shipped as fully constructed balustrade sections. Explore the balustrade product section and project gallery at https://kerckhoffstone.com/product/balustrade/ to view cast stone balustrade systems manufactured for The Ritz Carlton, Disney, Four Seasons, and many others throughout the U.S. and Caribbean.
Whether you need a standard or more custom solution for the balustrade to accentuate your luxury property, we are excited and ready to help. Let D.C. Kerckhoff helpful team assist you in choosing cast stone balustrade and other precast concrete products that meet your requirements for color, texture, size, and style. Get in touch with our team now! 239-597-7218
Sign up to get unlimited and immediate technical documents, requests for quotes, and helpful support from our experienced team.
Sign up