If you're an architect or general contractor with a new construction project - perhaps an office building, condominium community, luxury hotel, school, or church, the building materials you use will impact the design, durability, cost, and maintenance requirements. These factors are in fact, a major reason why architectural precast cladding panels are a preferred choice over wood, metal, brick, vinyl, and various composite materials.
Although all cladding provides a degree of thermal insulation, improves the appearance of buildings, and offers protection from adverse weather events, Architectural Precast Cladding offers many advantages for customization, cost savings, durability, and maintenance.
Read on to know more about Architectural precast concrete panels, and how to find the best quality precast products, as we talk about all the reasons why you should choose them for your project!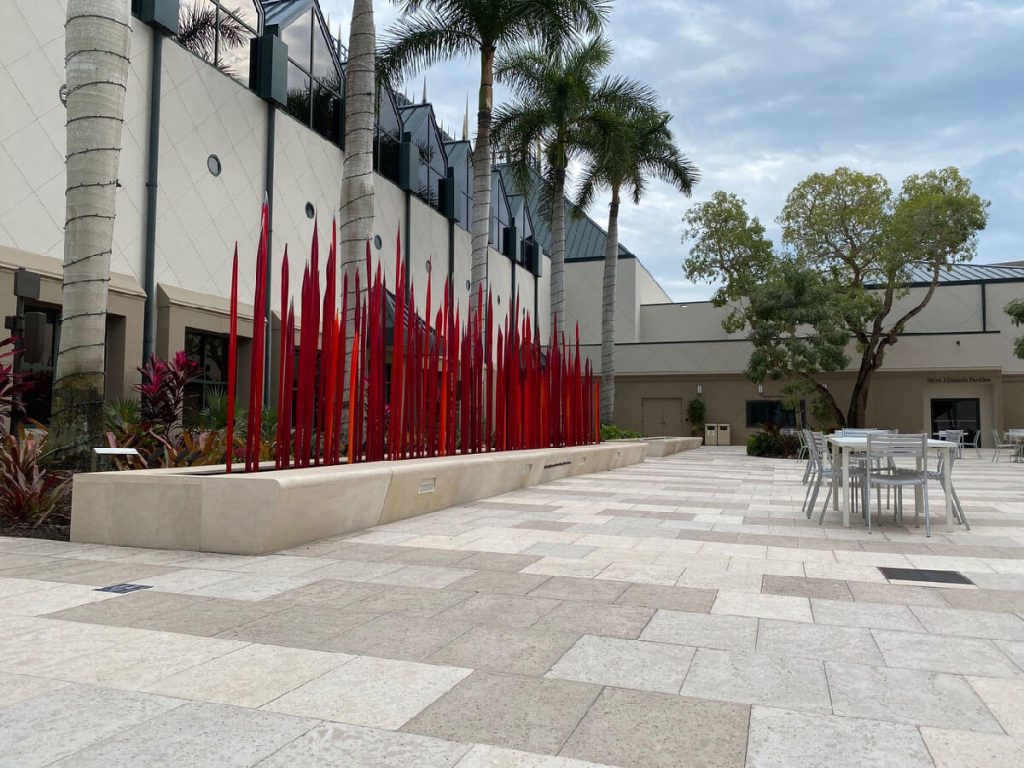 Benefits of Architectural Precast Concrete Panels for Buildings
Availability of Choices
The best part about choosing Architectural Precast Concrete Wall Panels is that you get to choose from many beautiful designs and textures! The plethora of design, texture, and color selections allow you to choose something that will blend in completely with your building project. In fact, standard and custom cast stone options offer a multitude of colors and texture choices for complementary columns, wall panels, trim, and balustrades, to name a few.
Quality Assurance
The quality of Architectural Precast Concrete Cladding depends heavily on the manufacturing process used to assure artistic, consistent, strong, and durable cast stone products.
It is important to note that not all architectural precast concrete is manufactured to the same standards. Architectural Precast Concrete Cladding should always meet the standards of the ASTM (American Society for Testing of Materials) C1364 which assures strength, durability, and the low absorption of water in the construction of architectural concrete products. Choose a manufacturer of cast stone products that actually exceeds the ASTM standard.
Durability
Architectural Precast Concrete panels are highly durable. You can rest assured that they can easily survive natural disasters and even construction site accidents. Even after installation, these panels will remain upright and sturdy for decades with very low maintenance, so you won't have to worry about expensive renovations over and over again!
Strength
Architectural Precast Concrete Panels are made using high early strength concrete and thus have an immense load-bearing capacity with extreme strength.
Cost Effective
Architectural Precast Concrete Panels are more cost-effective than many other cladding materials. Because of their simplified construction method, the precast concrete takes less time to make thereby decreasing manufacturing and delivery time to the job site. The time savings can reduce construction time and allow for multiple construction activities to occur simultaneously, thereby increasing productivity.
Because the precast concrete is produced away from the construction site and delivered to the site right before installation, this reduces downtime, storage requirements, site labor needs, and requirements for props and site formwork. This makes Architectural Precast Concrete an excellent option for architectural cladding!
Why Choose D.C. Kerckhoff for your Architectural Precast Concrete Cladding
Architectural precast concrete panels and other cast stone products manufactured by D.C. Kerckhoff exceed the ASTM standard for strength, durability, and the low absorption of water in the construction of architectural concrete products. Additionally, the cast stone products they make are virtually maintenance-free.
D.C. Kerckhoff's Cast stone products are designed and manufactured by a team of artisans who are exceptional in their skillset and craftmanship. Since 1972, they have revolutionized the cast stone industry, exceeded expectations, and designed and manufactured products for The Ritz Carlton, Disney, Four Seasons, and many others throughout the U.S. and Caribbean. They are excited and ready to help you bring your commercial project to fruition. What are you waiting for? Contact us today!
Sign up to get unlimited and immediate technical documents, requests for quotes, and helpful support from our experienced team.
Sign up